Our Auckland Scaffolding Services
Unity Scaffolding offers Auckland scaffolding services specialising in Shrink Wrap, Shore Loading & Propping, Mobile Scaffolds and Temporary Fencing.
Get a Quote For Your Project
Shrink-wrapping has boomed in the last few years, and for good reasons. It uses a plastic sheet (low-density polyethylene) that shrinks once heated to provide a protective film against New Zealand's harsh wind, rain and sun. Plus it's 100% recyclable and we will remove it from the site.
A highly effective insurance policy against damage and delays
Keeps you dry from the rain and cool in the summer
Use for small renovations, reclads, residential and commercial new builds
Improves workflow
Recommended (by most builders) for many trades
Overall saving of money and time
We have teamed up with the specialists at Shore Loading & Propping Ltd who consistently deliver exceptional quality and service.
Highly skilled experts with years of experience
For small residential through to large commercial projects
Worksafe's new directive on decreasing fall injuries while working at heights has made mobile scaffolding even more popular. We have an extensive range of aluminium mobile towers varying in length, height and width available for collection or delivery.
Versatile, light, plus quick and easy to assemble
Great for accessing gutters, ceilings and walls on gentle terrain
Ideal for indoor and outdoor use
Portable and safe

Save time and money
Scaffolding for Residential Projects
We provide residential scaffolding services for jobs of all sizes. Our management team are builders and construction professionals — not to mention keen DIYers! So we understand what you need to get your job completed, and how to make sure you get it done well and on time.
Painting
Roofing
Window repair/replacement
Guttering
We have great value temporary fencing available for hire. Available for collection or delivery.
Keeps the public out and materials in
Secure, sturdy and economical
Fulfil your H&S requirements
Auckland Scaffolding Projects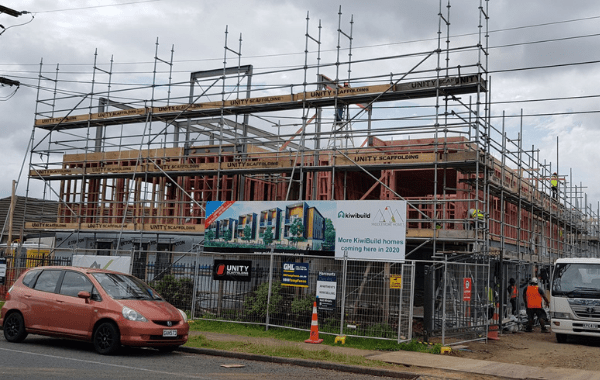 Middlemore Apartments
Stunning quality apartments built by a respectable team at New Zealand Investment Trust.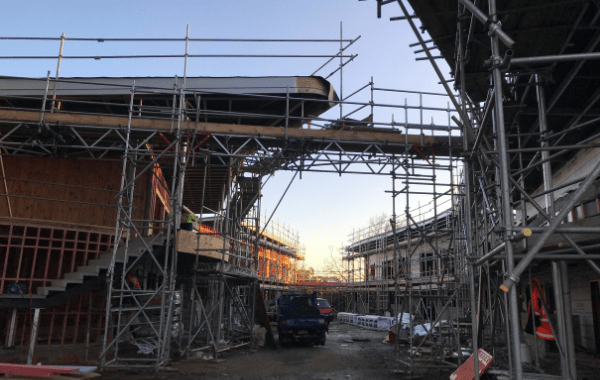 Community Housing, Otara
This site is a community housing for the Mahi Tahi Trust. Architecturally stunning but a challenge to build given the curved windows and its irregular shape. The project ran smoothly and we stayed ahead of our build partners.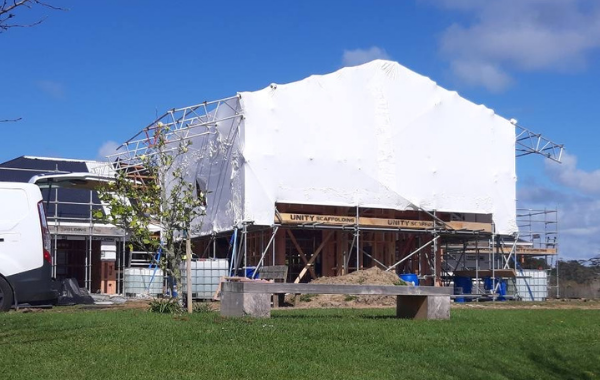 Shrink Wrap
Shrink wrapping is growing in popularity. We teamed up with our build partners, a specialist shrink-wrap company who is making it look clean, tight and functional.